These are the rules:
1. Grab a book, any book.
2. Turn to page 56, or 56% on your eReader.
3. Find any sentence (or a few, just don't spoil it) that grabs you.
4. Post it.
5. Add the URL to your post in the link on Freda's most recent
Friday 56
post.
Please join us over at
RoseCityReader
every Friday to share the first sentence (or so) of the book you are reading, along with your initial thoughts about the sentence, impressions of the book, or anything else the opener inspires. Please remember to include the title of the book and the author's name.
So, I completely spaced on what day it was. That's why I am so late getting mine up.
After accidentally killing everyone in her class, Alice Wonder is now a patient in the Radcliffe Lunatic Asylum. No one doubts her insanity. Only a hookah-smoking professor believes otherwise; that he can prove her sanity by decoding Lewis Carroll's paintings, photographs, and find Wonderland's real whereabouts. Professor Caterpillar persuades the asylum that Alice can save lives and catch the wonderland monsters now reincarnated in modern day criminals. In order to do so, Alice leads a double life: an Oxford university student by day, a mad girl in an asylum by night. The line between sanity and insanity thins when she meets Jack Diamond, an arrogant college student who believes that nonsense is an actual science.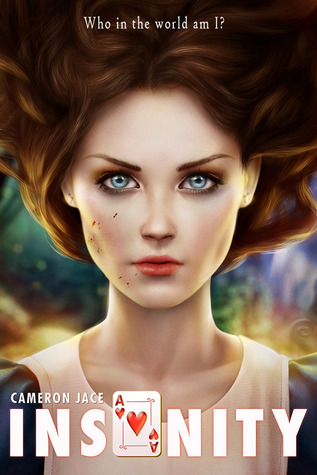 Christ Church, Oxford University, present day
The girl sprawled on the ground was dead... and loving it. Why else would she be grinning like the Cheshire Cat?
I love a retelling, and honestly so few good ones for Alice in Wonderland exist. I can already tell that this one holds promise.
"The Real Alice wouldn't say that," the ruthless Pillar says, hitting numbers on a pad near a golden double door. "you think those are innocent people?" The door opens, and he wheels me in.
I have just started this book, so I am really interested in finding out what lead to this scene.