These are the rules:
1. Grab a book, any book.
2. Turn to page 56, or 56% on your eReader.
3. Find any sentence (or a few, just don't spoil it) that grabs you.
4. Post it.
5. Add the URL to your post in the link on Freda's most recent
Friday 56
post.
Please join us over at
RoseCityReader
every Friday to share the first sentence (or so) of the book you are reading, along with your initial thoughts about the sentence, impressions of the book, or anything else the opener inspires. Please remember to include the title of the book and the author's name.
Synopsis:
They may have won the first battle, but the Apocalypse has just begun.
Five weeks have passed since the battle that left Rome and Columbus in ruins. Sheltered in the hidden city of Caelum, Daniel and Kayla train alongside over one hundred Magus and Protectors, hoping that their unified ranks will be enough to take down their greatest threat yet: Richard, his followers, and his horde of Nightmares. Then a fallen comrade is returned to Caelum with a message carved into his chest and a note referencing the four Horsemen of the Apocalypse, and Daniel knows their time for training is over.
Finally understanding Richard's plans for Kayla and the three other Magus born on Halloween, Daniel and the rest of Caelum's volunteers scout the U.S. in a desperate attempt to stop their enemy before he can unleash his first Horseman. But when massive attacks claim thousands of lives, people all over the world begin to fall ill—including those Daniel and Kayla care about the most.
With the Horseman of Pestilence released, Daniel knows it's time to step aside and let Kayla take the lead. Only she has the power to rival her father's. But when Richard's plot turns out to be darker than they imagined, their fight is met with more death and destruction—and an enemy who might be unbeatable, after all.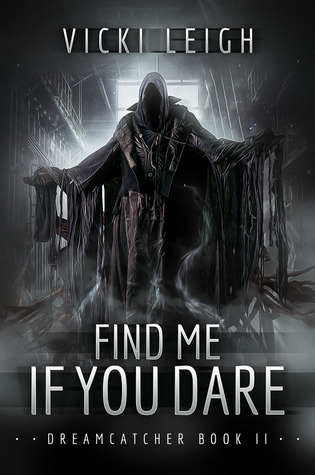 Five weeks had passed since I slew another Protector, and Giovanni's face still haunted my thoughts. In my position as a Dreamcatcher, I'd destroyed thousands of demonic creatures, but from the moment Giovanni had betrayed everything we stood for, black and red blood had stained my blade.
And the fighting hadn't stopped.
Thoughts:
This is a great way to start the sequel. It picks up pretty much where the last book left off and does a nice recap.
He held up a hand, finally meeting my eyes. "Then about ten months ago, he sent me to his house to pick up something, and I found her corpse in the basement. She'd only been dead for a few days. For ten years, Richard syphoned her energy until her heart finally stopped beating."
Thoughts:
I am pretty close to this part of the story, but far enough away that I am very curious about many things.