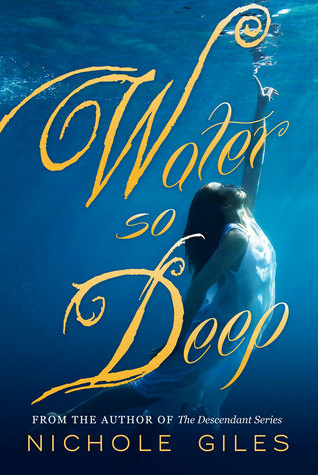 Book summary via Goodreads:
Seventeen-year-old Emma Harris is drowning on dry land.
No one knows what's hap
pening to her, and she'd like to keep her evolution from human to mermaid a secret, but the truth is getting harder and harder to hide. From her adoptive family, from her friends, and especially from the irresistible James Phelps.
Her time in the ocean is spent dodging a possessive merman, while her time on land is split between caring for her special-needs brother and squeezing in every last possible moment of human life. She soon realizes falling for James is unavoidable when he constantly comes to Emma's rescue and somehow manages to see through her carefully constructed icy facade to the vulnerability she lives with every day. Everything about James makes Emma yearn for a life on land she just can't have.
When Emma's brother disappears on her watch, James is the only person she trusts to help her save him. But even if they can save her brother, nothing can prevent her return to the sea. Whether she likes it or not, Emma is changing—unable to breathe without yielding to the tide—and it's only a matter of time before she's forced to surrender forever.
I received this book from NetGalley for review.
This is a stand alone. (Correction, it's not a stand alone, I recently found out that it's going to have a sequel). This is the second mermaid book I have read that I really really loved, it's also the second one with an open ended ending. I kind of hate that it's open ended. It leaves too much unanswered, and I want closure. That being said, this was a pretty unique story and I really loved it along with all the characters.
Emma was a great character. Complex and very well rounded. The way she handles the changes she's going through seemed believable. She didn't want the changes to happen, but she did what she had to while she tried to figure that stuff out.
James was a decent character as well. He had his own problems at home to deal with along with all the rumors and gossip about Emma and the feelings he has for her that she doesn't seem to return.
I really enjoyed this book. I finished it in just a few hours, I only wish the ending gave me a little more closure. But the characters and the story was very well written and the characters were likable. I recommend this to anyone who likes books about mermaids.