So, this is probably kind of lame, but I don't really venture outside my comfort zone with reading. No reason other than I know what I like, and I just tend to stick to it. I do however like many genres of books. But! I will try to pick books that are more of a sub-genre of books that I don't read often that I didn't completely hate. :p
This series is, well, it's interesting. I'm not sure if I can say whether it's good or not. It was enjoyable, but there were a couple weird plot points that I am unsure about. And the second book kind of had a nonending that set-up a sequel (that at the time didn't seem like it was going to have one) that left me scratching my head.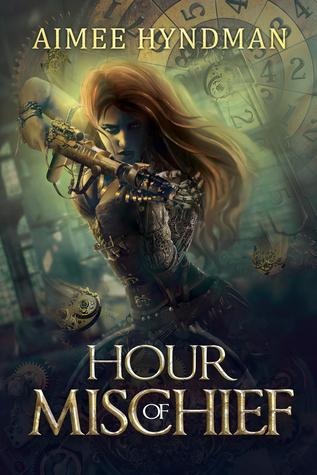 This book is so damn good. There was nothing I could think of that I didn't love. I may have given it 4 stars, but that does not mean I didn't love it. (4 stars on Goodreads is what mainly give to books I enjoy, 5 stars are for special books)
I am not 100% if these are actual steampunk, but they had a very steampunk feel to them. I am so excited to read the third book, whenever it comes out. So. Damn. Excited. They are more an adult series than a YA series. The characters are older, and they are just for a more "mature" audience. So if you are okay with language, and a fair amount of implied sex, and lots of murder, then you might enjoy these books.
I have kind of a love/hate relationship with this series so far. I found these books intensely intriguing, and there was something strangely interesting about them. But I had issues with a couple of naming options and terms. Some descriptors were odd to me. But I'll read the third book if I can get it from NetGalley like I did the first two books. If not, I'll just wait to see if my library gets it.
Now, this book, I started but did not finish. And I did not make it very far. Needless to say, I didn't care for this book at all. There was a lot wrong with it. If this had been my first Steampunk book, I probably would have abandoned the genre. It was that terrible.
I have gushed about this book to whom ever will listen. Re-telling/kind of sequel to Dr.Jekyll/Mr.Hyde. Yes, please. I am just only sad there isn't really a sequel to this book. But everything was wrapped up so nicely, that I think a sequel or it being a two book story would have ruined it.
I have a deep love for this series. This husband and wife team created what I consider a great series that balances magic and technology and made a really unique Steampunk story. I really want more books with these characters. I think more can be told. More adventures and awesome battles.