These are the rules:
1. Grab a book, any book.
2. Turn to page 56, or 56% on your eReader.
3. Find any sentence (or a few, just don't spoil it) that grabs you.
4. Post it.
5. Add the URL to your post in the link on Freda's
most recent
Friday 56 post.
This book.. Man, this book. I recently finished it you can find the review
here.
It's quite possibly my favorite book of the season, if not the year.
Synopsis:
"When nineteen-year-old huntress Feyre kills a wolf in the woods, a beast-like creature arrives to demand retribution for it. Dragged to a treacherous magical land she only knows about from legends, Feyre discovers that her captor is not an animal, but Tamlin—one of the lethal, immortal faeries who once ruled their world.
As she dwells on his estate, her feelings for Tamlin transform from icy hostility into a fiery passion that burns through every lie and warning she's been told about the beautiful, dangerous world of the Fae. But an ancient, wicked shadow grows over the faerie lands, and Feyre must find a way to stop it . . . or doom Tamlin—and his world—forever."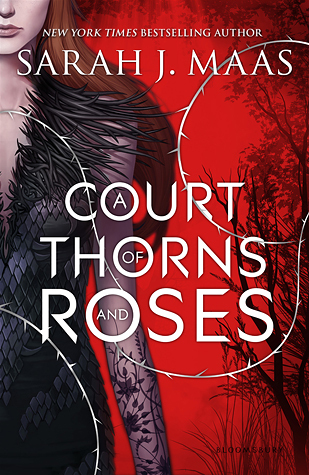 Page 56 of the hardcover edition:
Alis herded me into a low-backed chair before the darkened fireplace, and I didn't fight back as she ran a comb through my hair and began braiding it.
"You're hardly more than skin and bones," she said, her fingers luxurious against my scalp.
"Winter does that to poor mortals," I said, fighting to keep the sharpness from my tone.