Welcome to The Friday 56, a weekly meme hosted by
Freda's Voice
.
These are the rules:
1. Grab a book, any book.
2. Turn to page 56, or 56% on your eReader.
3. Find any sentence (or a few, just don't spoil it) that grabs you.
4. Post it.
5. Add the URL to your post in the link on Freda's most recent Friday 56 post.
This is my first Friday 56. So I thought I'd start with possibly the greatest book I have ever read, not counting it's sequels. Her writing is magical and paints such a vivid picture.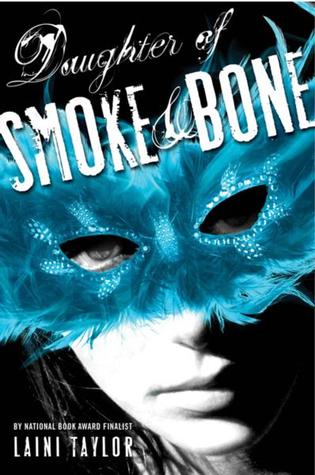 "Issa squeezed her arm and said "Sweet dreams, sweet girl," and Karou hunched her shoulders and stepped back out into the cold. As she walked, clock towers across Prague started arguing about midnight, and the long, fraught Monday came at last to a close."