This is a weekly meme hosted by Freda's Voice
These are the rules:
1. Grab a book, any book.
2. Turn to page 56, or 56% on your eReader.
3. Find any sentence (or a few, just don't spoil it) that grabs you.
4. Post it.
5. Add the URL to your post in the link on Freda's most recent
Friday 56
post.
Please join us over at
RoseCityReader
every Friday to share the first sentence (or so) of the book you are reading, along with your initial thoughts about the sentence, impressions of the book, or anything else the opener inspires. Please remember to include the title of the book and the author's name.
Synopsis:
When blacksmith apprentice Fletcher discovers that he has the ability to summon demons from another world, he travels to Adept Military Academy. There the gifted are trained in the art of summoning. Fletcher is put through grueling training as a battlemage to fight in the Hominum Empire's war against orcs. He must tread carefully while training alongside children of powerful nobles. The power hungry, those seeking alliances, and the fear of betrayal surround him. Fletcher finds himself caught in the middle of powerful forces, with only his demon Ignatius for help.
As the pieces on the board maneuver for supremacy, Fletcher must decide where his loyalties lie. The fate of an empire is in his hands. The Novice is the first in a trilogy about Fletcher, his demon Ignatius, and the war against the Orcs.
Book Beginnings:
It was now or never. If Fletcher didn't make this kill, he would go hungry tonight. Dusk was fast approaching and he was already running late.
My 56:
An enormous gemstone was set in a white marble counter. The crystal was as clear as a mountain stream and its coloring was the deep purple of wild heather.
50/50 Friday
is a new weekly link up hosted by
Carrie @ The Butterfly Reader
and
Laura @ Blue Eye Books
. Every week they have a new topic featuring two sides of the same coin - you share a book that suits each category and link up on the hosts' blogs. I've seen it around for a while and decided to finally take part.
3/10/2017 - Best/Worst Queen (or King) Character (Good/Evil)
Best:
I honest to god couldn't think of any book where there was a good/honorable King or Queen that didn't die instantly.
So, I'm going with a Fire Lord instead.
Worst: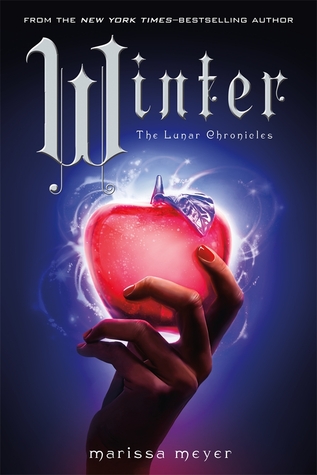 So many terrible, horrid, and evil Royalty to choose from. It was a toss up between King Gaius, King of Adarlan, and Levana. She won. Yes, the other two tired, and kind of succeeded in killing entire countries of people, but Levana tried to kill a whole planet, and mutilated some of her own people just because she could.