This is a weekly meme hosted by Freda's Voice
These are the rules:
1. Grab a book, any book.
2. Turn to page 56, or 56% on your eReader.
3. Find any sentence (or a few, just don't spoil it) that grabs you.
4. Post it.
5. Add the URL to your post in the link on Freda's most recent
Friday 56
post.
Please join us over at
RoseCityReader
every Friday to share the first sentence (or so) of the book you are reading, along with your initial thoughts about the sentence, impressions of the book, or anything else the opener inspires. Please remember to include the title of the book and the author's name.
One girl's nightmare is this girl's faery tale
Edinburgh, 1844. Eighteen-year-old Lady Aileana Kameron, the only daughter of the Marquess of Douglas, has everything a girl could dream of: brains, charm, wealth, a title—and drop-dead beauty.
But Aileana only looks the part of an aristocratic young lady. she's leading a double life: She has a rare ability to sense the sìthíchean—the faery race obsessed with slaughtering humans—and, with the aid of a mysterious mentor, has spent the year since her mother died learning how to kill them.
Now Aileana is dedicated to slaying the fae before they take innocent lives. With her knack for inventing ingenious tools and weapons—from flying machines to detonators to lightning pistols—ruthless Aileana has one goal: Destroy the faery who destroyed her mother.
The last in a line of female warriors born with a gift for hunting and killing the fae, Aileana is the sole hope of preventing a powerful faery population from massacring all of humanity. Suddenly, her quest is a lot more complicated. She still longs to avenge her mother's murder—but she'll have to save the world first.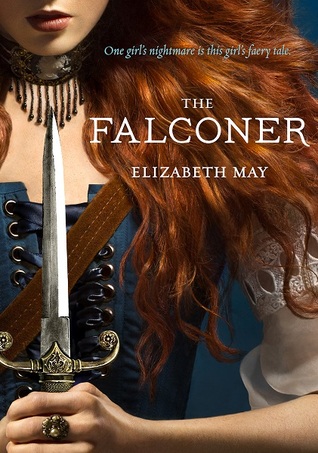 Edinburgh, Scotland, 1844
I've memorized their every accusation: Murderess. She did it. She was crouched over her mother's body, covered in blood.
"We did not gain dominion over every continent by being polite," he says coldly.
50/50 Friday
is a new weekly link up hosted by
Carrie @ The Butterfly Reader
and
Laura @ Blue Eye Books
. Every week they have a new topic featuring two sides of the same coin - you share a book that suits each category and link up on the hosts' blogs.
I haven't read that many books this month, and sadly, none of them really were that great. :| But I will try to pick which one sucked the least for this.
Best:
While still not great, this book was the one I enjoyed the most this month. Which is sad, because as the last book in the series, it was the worst one of the series.
Worst:
This book just wasn't good. Huge letdown.