This is a weekly meme hosted by Freda's Voice
These are the rules:
1. Grab a book, any book.
2. Turn to page 56, or 56% on your eReader.
3. Find any sentence (or a few, just don't spoil it) that grabs you.
4. Post it.
5. Add the URL to your post in the link on Freda's most recent
Friday 56
post.
Please join us over at
RoseCityReader
every Friday to share the first sentence (or so) of the book you are reading, along with your initial thoughts about the sentence, impressions of the book, or anything else the opener inspires. Please remember to include the title of the book and the author's name.
I received an email from a publisher via NetGalley offering me some books to read/review. Little did I know that by clicking on the link in the email also added them to my shelf on NetGalley. Luckily I didn't click on all of them just a couple. This is one of those books. I kind of feel a little obligated to read it, so I hope that doesn't affect how much I enjoy the book. :/
Dad has moved out and Mom has checked out, leaving the door wide open for the beautiful, erratic Rachel to torment her "loser, loner" younger sister, Nadine. With her family in full meltdown mode, Nadine is alone, trying to cope with Rachel's increasingly unpredictable moods. Friendless, but determined to turn her life around, Nadine meets Anne, who introduces her to field hockey and to her hot twin brothers, Matt and Cameron.
As Nadine's star begins to rise, however, Rachel plots to bring her back down, and the tension ratchets up when Rachel starts dating Matt just as Nadine is getting to know Cameron better. When Matt's interest starts to fade, Rachel goes into overdrive. Is Nadine ready to risk it all in a final showdown with her sister?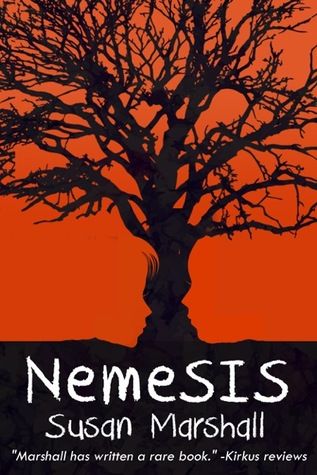 It was lunch hour at Elgin High, and there I was hiding out in the library, again. The whole high school thing just wasn't working for me. While all the other kids were in the cafeteria or at the coffee shop or stuck in detention, I spent every lunch period alone. I pretend to study so I wouldn't have to eat by myself in public. The self-imposed sentence had been going on for over a year. It was the start of grade ten and basically, I was friendless.
Ok, I know I said I wasn't going to share thoughts, but this time I have something to say. I honestly see no problem with this. Kids at my high school hardly ate in the cafeteria. Perhaps it's that I don't require human interaction to sustain myself, but I would have liked not feeling like I had to sit with my friends. But also I am confused, why would they allow someone to bring food into the library?
Coach Davis nodded stoically and we sat quietly for a minute. "I didn't want to say anything in front of Mei," she said, breaking the silence, "but I still can't figure out how Helen managed to take off a finger. I've been coaching this game for over ten years and I've never heard of such an injury, much less see it with my own eyes."
Holy shit. What kind of sociopaths are in this book? This book sounds like it's about bullying or something along those lines, but this sounds like it could be an assault.... and I really hope that it's not glossed over as a "kids will be kids" kind of thing.