This is a weekly meme hosted by Freda's Voice
These are the rules:
1. Grab a book, any book.
2. Turn to page 56, or 56% on your eReader.
3. Find any sentence (or a few, just don't spoil it) that grabs you.
4. Post it.
5. Add the URL to your post in the link on Freda's most recent
Friday 56
post.
Please join us over at
RoseCityReader
every Friday to share the first sentence (or so) of the book you are reading, along with your initial thoughts about the sentence, impressions of the book, or anything else the opener inspires. Please remember to include the title of the book and the author's name.
This week I am picking, yet another book I have not started yet. I've recently received a couple of eBooks I need to read for review that I requested a while ago and completely forgot about. Then there's this book I need to read for a blog tour. I need to stop requesting books until I read the books I bought half a year ago and haven't gotten to yet.
My name is Elizabeth Anne Hawksmith, and my age is three hundred and eighty-four years. Each new settlement asks for a new journal, and so this Book of Shadows begins.
In the spring of 1628, the Witchfinder of Wessex finds himself a true Witch. As Bess Hawksmith watches her mother swing from the Hanging Tree she knows that only one man can save her from the same fate at the hands of the panicked mob: the Warlock Gideon Masters, and his Book of Shadows. Secluded at his cottage in the woods, Gideon instructs Bess in the Craft, awakening formidable powers she didn't know she had and making her immortal. She couldn't have foreseen that even now, centuries later, he would be hunting her across time, determined to claim payment for saving her life.
In present-day England, Elizabeth has built a quiet life for herself, tending her garden and selling herbs and oils at the local farmers' market. But her solitude abruptly ends when a teenage girl called Tegan starts hanging around. Against her better judgment, Elizabeth begins teaching Tegan the ways of the Hedge Witch, in the process awakening memories--and demons—long thought forgotten.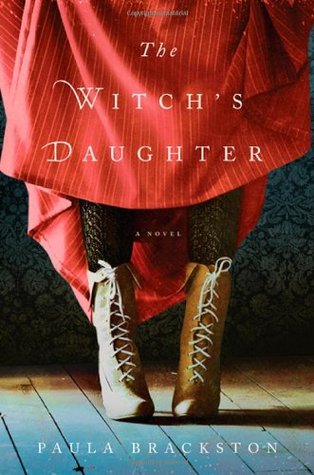 Batchcombe, Wessex 1628
Bess ran, The clear sky and fat moon gave ample illumination for her flight.
Now that is a wonderful opening. I was really tempted to keep writing. I can't wait to start this book.
It was fair to say that Batchcombe stood as a portrait of the preceding century flux. The winds of political change had buffeted it this way and that, and throughout it all, the village and it's people had seen survival in acceptance and flexibility.
I am really looking forward to reading this book. :D Everything I am seeing so far I am loving.