These are the rules:
1. Grab a book, any book.
2. Turn to page 56, or 56% on your eReader.
3. Find any sentence (or a few, just don't spoil it) that grabs you.
4. Post it.
5. Add the URL to your post in the link on Freda's most recent
Friday 56
post.
Please join us over at
RoseCityReader
every Friday to share the first sentence (or so) of the book you are reading, along with your initial thoughts about the sentence, impressions of the book, or anything else the opener inspires. Please remember to include the title of the book and the author's name.
I read this book around the time it came out. And since I just started the books I am currently reading I didn't really feel like moving ahead in those books, so I am using a book I've already finished. If you want, you can read my review of this book here.
Goodreads Page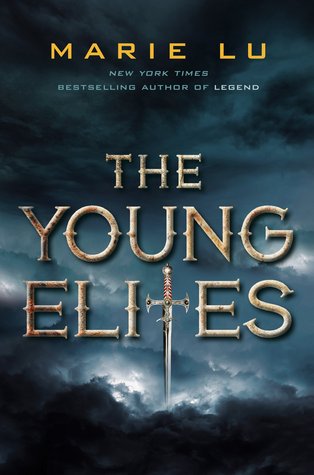 Book Beginning:
I'm going to die tomorrow morning.
That's what the Inquisitors tell me anyway, when they visit my cell. I've been here for weeks -- I know this only because I've been counting the number of times my meals come.
My Thoughts:
It certainly is a way to draw you into the story. I immediately wanted to know what happened that put her there and how she's going to escape.
Page 56:
"Embellish your flaws," he says softly. "They will turn into your assets. And if you become one of us, I will teach you to wield them like an assassin wields a knife." His eyes narrow. His subtle smile turns dangerous. "So. Tell me, little wolf. Do you want to punish those who have wronged you?"