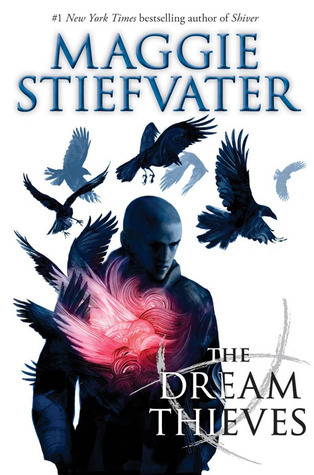 Title:
The Dream Thieves
Author:
Maggie Stiefvater
Series:
The Raven Boys #2
Genre:
Paranormal/YA/Magic
Publisher:
Scholastic Press
Publication Date:
September 17th 2013
Source:
eLibrary
Purchase:
Amazon US
|
Barnes and Noble
|
Book Depository
|
iBooks
Synopsis:
"Ronan Lynch has secrets. Some he keeps from others. Some he keeps from himself.
One secret: Ronan can bring things out of his dreams.
And sometimes he's not the only one who wants those things.
Ronan is one of the raven boys—a group of friends, practically brothers, searching for a dead king named Glendower, who they think is hidden somewhere in the hills by their elite private school, Aglionby Academy. The path to Glendower has long lived as an undercurrent beneath town. But now, like Ronan's secrets, it is beginning to rise to the surface—changing everything in its wake."
Review:
Confirmed: Ronan Lynch is my absolute favorite.
Gansey was better in this book. Noah was sadly kind of absent from this book, and Adam became less likable. I didn't really like Adam in the first book, I liked him far less in this one, at least for the first 65% of the book then I liked him about as much as I did in the first one. Some stuff happened involving him that kind of made me want to slap him.
I really loved learning more about Ronan. He is such an interesting character. And he's a much kinder person than he let's people think he is. The way he cares for his little brother, and for his friends and tries to keep it a secret.
I knew the Gansey and Blue relationship was going to happen, and I really like the way it did. Blue never really believed that he was going to be her true love, but she developed a crush on him just from spending time with him and his friends since they started looking for Glendower together. It happened in a natural way, it wasn't forced or inta-love. They just liked each other.
The Gray Man, I wasn't sure how to feel about him or what to think of him. But he turned out to be a pretty awesome character. I ended up liking him and hope to see him in the rest of the series as well.
I am really looking forward to reading the third book, I have other books, I need to read first. I've requested far too many books from NetGalley lately and I need to read those read before I get another from the eLibrary.