These are the rules:
1. Grab a book, any book.
2. Turn to page 56, or 56% on your eReader.
3. Find any sentence (or a few, just don't spoil it) that grabs you.
4. Post it.
5. Add the URL to your post in the link on Freda's most recent
Friday 56
post.
Finished this book pretty recently. Felt like sharing this one over the ones I am currently reading.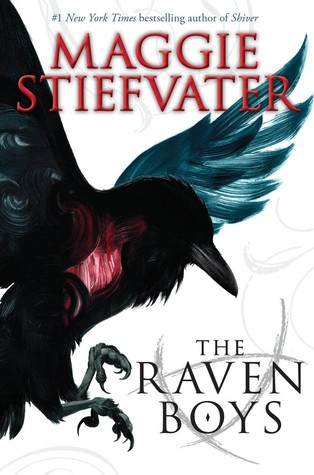 "Blue Sargent had forgotten how many times she'd been told that she would kill her true love."
Honestly, this is what kind of turned me away from the book for a while. I didn't want to read one of those kind of books that's dripping in cliche and obnoxious "true love" story lines. I was wrong though, so read this book if you haven't already.
For a long moment, they all silently stared into the woods as if facing an adversary. Gansey rubbed a finger over his lip. Blue clutched her arms around herself, jaw clenched with the cold. Even Ronan seemed disquieted. Only Noah looked as he always did, his arms loose, shoulders hunched.
"I feel watched," Blue said finally.