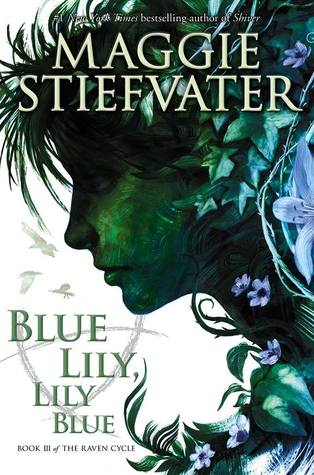 Title:
Blue Lily, Lily Blue
Author:
Maggie Stiefvater
Series:
The Raven Boys #3
Genre:
Urban Fantasy/ YA / Magic
Publisher:
Scholastic Press
Publication Date:
October 21st 2014
Source:
eLibrary
Purchase:
Amazon US
|
Barnes and Noble
|
Kobo
|
Book Depository
|
iBooks
Synopsis:
"There is danger in dreaming. But there is even more danger in waking up.
Blue Sargent has found things. For the first time in her life, she has friends she can trust, a group to which she can belong. The Raven Boys have taken her in as one of their own. Their problems have become hers, and her problems have become theirs.
The trick with found things though, is how easily they can be lost.
Certainties can unravel."
Oh, my. This book. Dudes. This book was amazing. Each book is better than the last. This book was pretty intense. Everything is a much bigger risk that it was at the start. Morale is getting low, but they've all already risked and lost so much that giving up now just isn't int he cards. (No pun intended).
I actually really liked Adam in this book. He stopped being such a shithead (as Ronan would say). He actually started to really add something to the story. Before he was just really kind of, well a little whiny, and self absorbed.
Ronan was ever awesome, and we are still learning things about that guy. He's possibly the most complex character in the series.
Noah was once again some-what absent from this book. And the parts he was in he wasn't really there anymore. (I guess that may have been on purpose considering... *It's a spoiler for those who haven't read the books, so I wont say.*)
Blue and Gansey.. what can I say about them, other than I really love how their romance is going. It's really really understated. For Gansey because he doesn't want to make things awkward in the group, and for Blue because she knows his fate. I also really love Blue's sass.
The Gray Man, also ever awesome. I love that he was in this book again and I really hope he has a big part of the next book as well. So much happened in this book I don't even know what to talk about. Just read it so you can be part of this story and world. I almost wish I had waited longer to start this series so I could just binge read all four books and not have to wait. I don't know how the people who read these books as they were coming out handled the wait.