These are the rules:
1. Grab a book, any book.
2. Turn to page 56, or 56% on your eReader.
3. Find any sentence (or a few, just don't spoil it) that grabs you.
4. Post it.
5. Add the URL to your post in the link on Freda's most recent
Friday 56
post.
Synopsis:
Sixteen-year-old Jae Hwa Lee is a Korean-American girl with a black belt, a deadly proclivity with steel-tipped arrows, and a chip on her shoulder the size of Korea itself. When her widowed dad uproots her to Seoul from her home in L.A., Jae thinks her biggest challenges will be fitting in to a new school and dealing with her dismissive Korean grandfather. Then she discovers that a Korean demi-god, Haemosu, has been stealing the soul of the oldest daughter of each generation in her family for centuries. And she's next.
But that's not Jae's only problem.
There's also Marc. Irresistible and charming, Marc threatens to break the barriers around Jae's heart. As the two grow closer, Jae must decide if she can trust him. But Marc has a secret of his own—one that could help Jae overturn the curse on her family for good. It turns out that Jae's been wrong about a lot of things: her grandfather is her greatest ally, even the tough girl can fall in love, and Korea might just be the home she's always been looking for.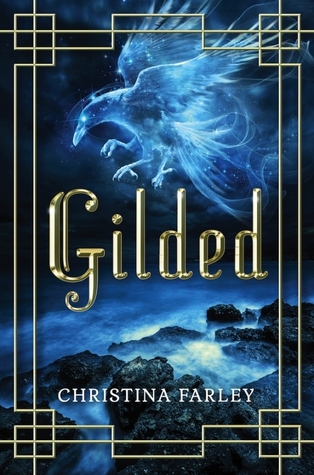 As I get up to leave, I glance at the ceiling. It's domed, and in the center of it is a giant mural. I stare at it, shaken.
The Tiger of Shinshi.
Is it coincidental that my aunt, Grandfather, and Marc's dad all have the same painting in their homes? I stop cold at the door as something else tickles my memory.
'You okay?" Marc asks
I turn and reach out my hand to Dr. Grayson.
"It was great talking with you."
"Of course," Dr. Grayson stands, his eyebrows raised, and he shakes my hand.
My heart skips a beat. Because I was right. He's wearing the same ring as Grandfather and Komo.
This isn't a coincidence at all.