These are the rules:
1. Grab a book, any book.
2. Turn to page 56, or 56% on your eReader.
3. Find any sentence (or a few, just don't spoil it) that grabs you.
4. Post it.
5. Add the URL to your post in the link on Freda's
most recent
Friday 56 post.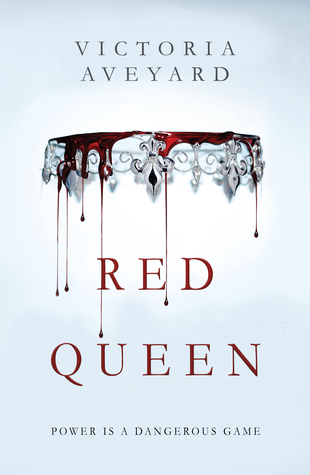 Currently reading.
Page 56:
"Walsh hurries me along, pushing a tray of glittering cups into my hands. Surely these things can buy my freedom and Kilron's, but the Hall is guarded at every door and window. I could never slip by so many officers, even with all my skills."
Synopsis:
"The poverty stricken Reds are commoners, living under the rule of the Silvers, elite warriors with god-like powers.
To Mare Barrow, a 17-year-old Red girl from The Stilts, it looks like nothing will ever change.
Mare finds herself working in the Silver Palace, at the centre of
those she hates the most. She quickly discovers that, despite her red blood, she possesses a deadly power of her own. One that threatens to destroy Silver control.
But power is a dangerous game. And in this world divided by blood, who will win?"