These are the rules:
1. Grab a book, any book.
2. Turn to page 56, or 56% on your eReader.
3. Find any sentence (or a few, just don't spoil it) that grabs you.
4. Post it.
5. Add the URL to your post in the link on Freda's most recent
Friday 56
post.
I got my Bane Chronicles in the bind up form, because I liked that better than buying each short story separately.
"While in France, immortal warlock Magnus Bane finds himself attempting to rescue the royal family from the horrors of the French Revolution—after being roped into this mess by a most attractive count. Naturally, the daring escape calls for invisible air balloons…"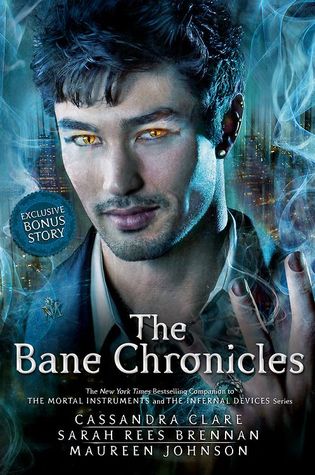 I gotta say, Magnus Bane is my favorite Downworlder
from the Shadowhunter books.
"Still. If one could look this fabulous, one had an obligation to. One should wear everything, or one should wear nothing at all."