So, I kind of have already "broke" one of my bookish/blogging resolutions.
I wanted to not feel strange about some of the books I read and just post a review here on my blog instead of posting it on goodreads. Well I have read almost 20 books this year and only posted a review 3 or 4 of them.
So, with that being said, I'm going to do a mass post of all the books that I've read except for the ones that are all from one series. I want to make a *series so far* review of those books.
Unraveling You by Jessica Sorensen
"Lyric Scott has always had a good life. Outgoing, spunky, and musically talented, she's constantly surrounded by family and friends, yet she still feels there's something missing.
Then she meets her new next-door neighbor Ayden Gregory. Mysterious, sweet, and sad, Ayden is the exact opposite of Lyric and exactly what she needs to fill the void in her life.
Ayden has been through more than most people and believes his life is always going to be rocky, so when he's suddenly adopted by the Gregorys, he's thrown for a turn. But even with a new, loving family, he still finds himself haunted by the memories of his old life. The only true breath of fresh air is when he's with his best friend, Lyric Scott.
As Lyric and Ayden grow closer, the lines of their friendship start to blur. But when Ayden's past unexpectedly pushes its way into his new life, their friendship and newfound attraction will be tested."
Three of Hearts by Kelly Jamieson
"Haylee Tremayne is tired of the road. The concert tour for Three of Hearts was a success, but she's confused by the inexplicable tension between her bandmates, Ben and Lucas. She's also ready to go home to her boyfriend in Nashville. Time off would probably help everyone relax, even if it is Christmas, a season with too many bad memories.
But right before their last concert, Haylee discovers she's been dumped for a sexy girly-girl. Story of her life: all guys see is tomboy Haylee. At the after-concert party, she drowns her sorrows and—desperate to feel feminine for once in her life—asks Ben and Lucas for a threesome. And it's just as sexy and fun as she hoped.
Back in Nashville, Ben and Lucas prove again and again that their first night wasn't a mistake. But the tension between them is still high, and on Christmas Eve, their ménage takes a stunning turn. When it all falls apart, Haylee is terrified that their crazy relationship might cost them the band, their success, and worst of all, each other."
"Sometimes secrets kill. Maybe slowly, maybe painfully. Maybe all at once.
Melissa smiles. She flirts. She jokes. But she never shows her scars. Eight months after tragedy ripped her from her closest friend, Melissa is broken. Inside her grows a tumor, fed by grief, rage, and the painful memory of a single forbidden kiss.
Javier has scars of his own: a bullet wound, and the memory of a cousin shot in the heart. Life in the States was supposed to be a new beginning, but a boy obsessed by vengeance has no time for the American dream. To honor his familia, Javier joins the gang who set up his cousin's murder. The entrance price is blood. Death is the only escape.
These two broken souls could make each other whole again - or be shattered forever. Our time will come. And we'll be ready."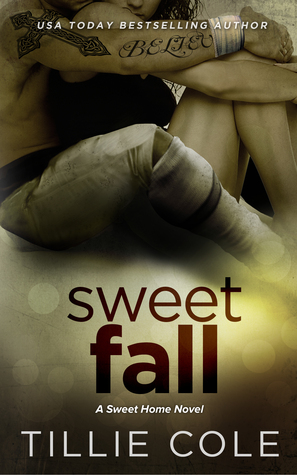 Until we find the one soul who makes the burden of such secrets just that little bit easier to bear.
Lexington "Lexi" Hart is a senior at the University of Alabama. Surrounded by her best friends, her loving family and having fulfilled her life-long dream of making the Crimson Tide cheer squad, everything is going exactly as she always dreamed it would. But beneath her happy exterior, demons lurk, threatening to jeopardize everything Lexi has worked to achieve. When events in her life become too much to cope with, Lexi finds herself spiraling down into the realm of her biggest fear. Lexi falls hard, victim once again to the only thing that can destroy her and, on the way, finds herself falling straight into the dangerous tattooed arms of a guy from the wrong side of the tracks.
Austin Carillo, starting Wide Receiver for the Alabama Crimson Tide, must get picked in this year's NFL draft. He needs it. His brothers need it. Most importantly, his mother desperately needs it. Brought up in a world where the poor are forgotten, the sick are left to fend for themselves and no hero miraculously appears to pull you out of hell, Austin had no other choice but to make a living on the wrong side of the law—until football offered Austin the break to get his life back on track. But when a family tragedy drags him back into the clutches of the gang he believed he had left far behind, Austin finds himself falling. Falling back into criminal ways and falling deep into a suffocating darkness. Until a troubled yet kindred spirit stumbles across his path, where Austin quickly finds he is falling for a young woman, a young woman who might just have the power to save him from his worst enemy: himself.
Can two troubled souls find a lasting peace together? Or will they finally succumb to the demons threatening to destroy them?"
"Caleb Becker left Paradise eight months ago, taking with him the secret he promised to take to his grave. If the truth got out, it would ruin everything.
Maggie Armstrong tried to be strong after Caleb broke her heart and disappeared. Somehow, she managed to move on. She's determined to make a new life for herself.
But then Caleb and Maggie are forced together on a summer trip. They try ignoring their passion for each other, but buried feelings resurface. Caleb must face the truth about the night of Maggie's accident, or the secret that destroyed their relationship will forever stand between them."
So, there ya have it. Some of the books I've read this year that I didn't make a blog post for. Once I catch up with this, I plan on writing reviews here for all the books I read. I need to be more diligent with that. It might also help me not read as many books. I know that might sound strange, but I read so many books last year I barely remember half of them. And one of my resolutions was to read more books that I actually care about rather than just trying to read as many books as I can. Quality over quantity if you will.