Wasn't tagged, I just saw this on The Hardcover Lover's blog and wanted to do it.
I'm not a big fan of most Christmas Carols, but this looks like fun no matter how I feel about carols.
"You're a Mean One, Mr. Grinch"
A Character that You Love to Hate:
Jonathan/Sebastian Morgenstern. He is probably one of the most complex villains in any book I've read in recent memory. Granted he got really creepy in City of Lost Souls, the way he was in the last book, and the way things ended for him, I can't help but really feel bad for him.
(A close second is The Darkling from the Grisha trilogy)
"All I Want for Christmas is You"
What Book You Most Want to See Under Your Christmas Tree: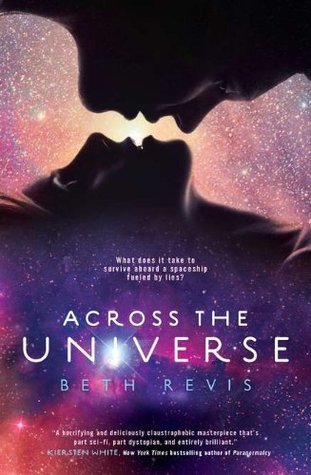 I'd like to see a box set of this trilogy. I already own them in eBook form, but they are so pretty, I want to own them. Yeah I know they changed the covers, but I don't hate the new covers either, and besides this series is so good the covers hardly matter.
"Rudolf the Red Nosed Reindeer"
Favorite Character Who Had to Overcome an Obstacle:
So many to choose from, but my current super favorite is, Celaena Sardothien.
The path she goes on, from the novellas to where she's at the end of Heir of Fire, is quite amazing. Her journey isn't over yet, but she had such drastic character development in such a short amount of time. It makes me really excited to see how things will end.
"Santa Claus is Coming to Town"
A Character at the Top of Santa's Nice List and a Character at the Top of Santa's Naughty List:
Ooo. This is kind of tough. I don't know if I read many or any books where someone could be considered for the top of the Nice List. Maybe Jett from
The characters and the story in this book is super sweet and cute. Jett was a really sweet and thoughtful guy. Funny and sweet.
The top of the Naughty List is easily Mason Kade from the Fallen Crest High series
He is kind of a typical bad boy, but in all the right ways. He cares deeply for very few people, and will do anything to protect them, even if it may be questionable from a legal stance.
A Book that Melts Your Heart:
I read a lot of books this year that made me cry. But the one that got to me the most was
Dean Holder, is one of the best male contemporary fictional characters of all time. This book made me cry, it made me smile, it made me laugh. It made me want to hug him for all that he went through. This book got to me not because it was a cute sweet story, but because of how real it felt.
"Feliz Navidad"
A Book or Series that Takes Place in a Country Other Than Your Own:
With the majority of the story taking place in Prague, or in a different realm altogether, I think this is my best option. Also it's one of the best books written in my generation, possibly ever.
"It's the Most Wonderful Time of the Year"
A Book You Read to Get in the Christmas Spirit:
I don't really like holiday themed books, makes it harder to read the book any other time of year. But I plan on reading one of the Harry Potter books before Christmas. The Christmas scenes in those books always feels really magical. No pun intended.
"Sleigh Ride"
A Character You Most Want to Spend Christmas With:
So many books with amazing characters in them. It's hard to choose.
The characters from the Lux series. Daemon and Katy's banter, Dee being sassy, Dawson being Dawson. I love all the characters and they make me laugh.
"Baby, It's Cold Outside"
A Book You Hate So Much that You'd Burn it to Stay Warm:
Well, that escalated quickly. There weren't many books this year that I hated that much, thank god, but the one that really got to me that I expected to like but am pissed I spent money on is;
This book promises and doesn't deliver. The dialog was bad, the characters were boring and cliche. I can't burn it though, because it's an eBook.
"Do You Hear What I Hear?"
A Book You'd Recommend to Everyone:
There are a number of books that I keep recommending, and most of the books I recommend I didn't read the first one this year. But the series I started this year that I'd tell everyone who reads the genre to read is;
Tate's POV
Same story, Jared's POV
These books are pretty great. Tate (Tatum) and Jared are possibly two of the most stubborn and meant for each other characters of all contemporary literature. Once friends then enemies then more than friends. I loved reading both sides to the story, though I liked reading things from Jared's POV a little more.
~*~*~*~*~*~*~*~*~*~*~*~*~*~*~*~*~*~*~*~*~*~*~*~*~*~
I don't have enough followers who pay attention to my blog, as far as I know anyways, so if you read my blog have one, and want to do this. Go ahead. :)